Donations options
Donate to our new campaign
"Homes for the homeless" here!
You can make a donation via Bank Transfer
Account Name: Orana Support Service
BSB: 932 000
Account: 100423121
Alternatively, scan the QR code below to make a donation through Paypal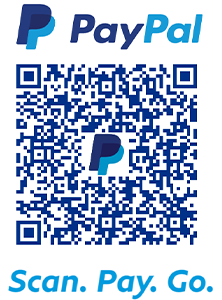 Dontate to our Homes for the Homeless campaign here
Thank you for interest in donating goods, services, and supplies to Orana Support Service.
Orana Support Service have recently opened an Op Shop at 149A Cobra Street DUBBO NSW and are grateful for the community support.
If you have items that you would like to donate, please email donate@oranasupport.com.au or drop into the Op Shop.
Below are items that are always in need that you may wish to donate:
Clothing
New underwired
Baby care items
Children's toys
Bed sheets, pillows, doona, covers and blankets
Towels
Personal Hygiene items such as deodorant, shampoo and conditioner
Food
New and Used Furniture